We apologise for the inconvenience, but our online booking system is currently down. To make an appointment, please call the clinic on 07 5522 1230
ProMed Podiatry Clinic
ProMed Podiatry Clinic is committed to providing professional, caring and friendly services to every patient we treat.
We aim to provide our valued patients with proven therapies, state of the art services and personalised experiences that bring a successful outcome.
We thrive on helping all our patients navigate their way through any lower limb issues back to a state of optimal personal health and function.
Promed's qualified podiatrists are skilled and experienced in treating a range of conditions. These conditions are as unique as each of our patients and may range from routine foot care to more complicated musculoskeletal conditions as well as minor toe surgery.
Introducing the latest in Wart Removal Technology
ProMed Podiatry Clinic are excited to provide Swift Microwave Wart Therapy to our clients. If you have problem warts that you would like to resolve in the most effective, quick and with minimal discomfort then contact us to discuss.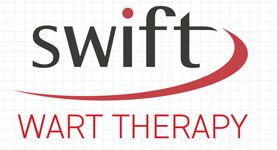 Check your Foot Health. Participate in a 2 Minutes Survey
Diabetes Risk Calculator - Check your risk today!
Affiliations and Accreditation

We are now offering AfterPay in-clinic to ensure you can get the treatment and products you need, with 4 simple payments.